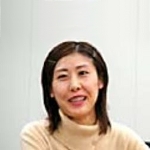 Shinobu Tanaka is a female composer for several Mario games, and sometimes worked with other composers for music within the games. She also plays and tunes the piano. Here are some games that she has composed for:
Mario Kart Arcade GP (2005)
Mario Kart DS (2005)
Mario Kart: Double Dash!! (2003) (along with Kenta Nagata)
Super Mario Sunshine (2002)
Luigi's Mansion (2001)
Warning! The following article is, as of now, still a Mansion-Stub.
You can help the Luigi's Mansion Wiki by expanding it. Thanks!!